SOLD – $8,925,000.00
---
PROPERTY INFORMATION
Compass Auctions is pleased to represent the State of Tennessee in the auction of real estate properties located at:
450 – 460 James Robertson Parkway
Nashville, TN 37423


AUCTION – James Robertson Parkway, Nashville TN – Compass Auctions & Real Estate from Compass Auctions
These properties are in Nashville, Tennessee and are located close to:
The Tennessee State Capitol Building
Bicentennial Capitol Mall State Park
Victory Park
Tennessee Performing Arts Center
Nissan Stadium
Property Information: 2.1+/- Acres offered in two parcels and as a whole. The subject site contains two separate, but adjoining parcels.  450 James Robertson Pkwy consists of  approximately 0.87± acres (38,025± SF).  460 James Robertson Pkwy consists of approximately 1.18± acres (51,296± SF) with approximately 45,294± SF of office space.  Topography is generally level to gently sloping.
Parcel 1 = 0.87+/-  Parcel 2 = 1.18 +/-
Property located downtown Nashville. Multi-Zone/Multi-Ovly.
---
ATTENDEE ACCOMMODATIONS: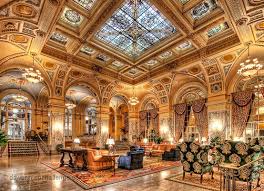 For more information, please send us an e-mail.
Please bookmark this page for further information as it becomes available.
firm#5678