Compass Auctions | News & Events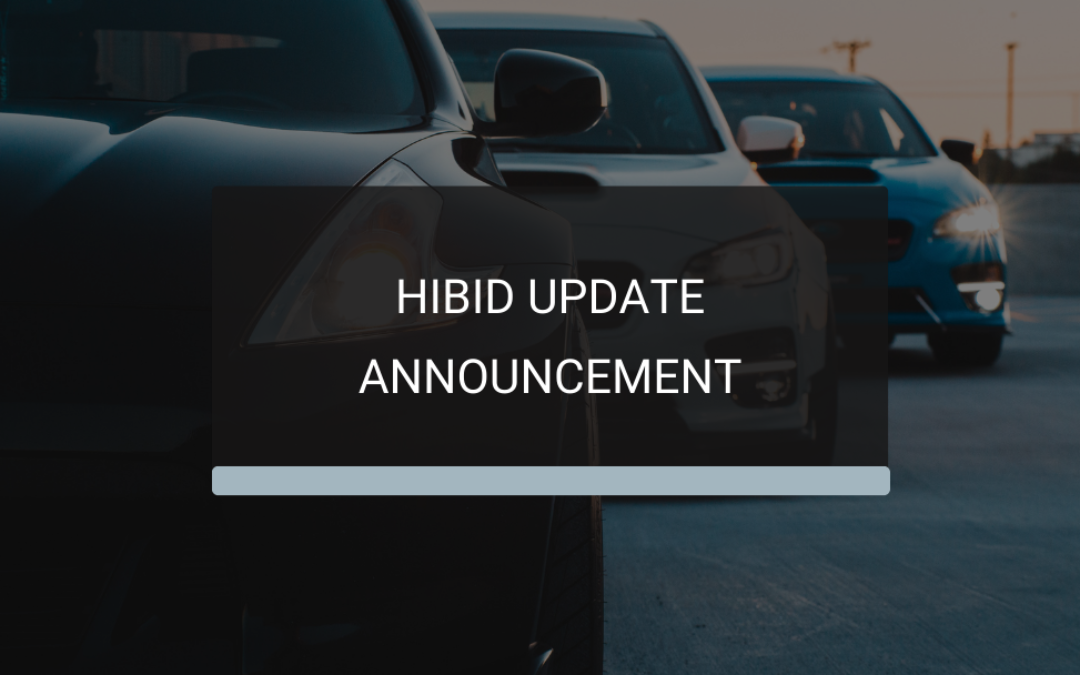 HiBid is one of the bidding platforms we use to host our live and online auctions. The platform was updated recently, and we thought it would be helpful to share some of the changes with you. New Look If you've bid with us before, you're familiar with the black and...
Subscribe For The Latest Compass Auctions News

While buying heavy equipment at auction can be a great way to save money, there are also risks involved. Making a poor decision when purchasing used machines could cost you a lot of time and money. Here are some tips to reduce risks and get a good deal.Inspect...

What Is a Crawler Carrier? The Terramac crawler carrier is a rubber tracked off road vehicle built with added torque, high traction, and low ground pressure. Crawlers were engineered to travel on uneven, steep, and wet terrains with ease while minimizing ground...

Last time I checked, AAA reported the national average of diesel fuel costs at $5.54/gallon. That's a 63% increase from last year. Government officials are working to initiate policies to alleviate inflated gas prices. Until that happens, it's up to foremen and...

Chances are you keep a multitool on you just in case you run into an unexpected situation. Multitools come with a variety of tools making them handy in all sorts of situations. Skid steers serve the same purpose on landscape and construction job sites. Skid steers are...

There are a lot of places to buy heavy equipment, but none of them can compare to Compass Auctions. Thousands of bidders visit our site each month looking to purchase high quality heavy equipment. Many of them have bid with us before. Compass...

At Compass Auctions we are known for our monthly auctions featuring well-maintained heavy equipment with low hours. Our July Day 1 auction won't be any different! Featured items include a 2019 Volvo EC300EL Excavator, a 2015 Kobelco SK500LC, and a 2018 CAT 289D Skid...

Compass Auctions Provides Alternative for Inflated Heavy Equipment Costs CHATTANOOGA, Tenn. - July 7, 2022 |  Compass Auctions' Day 1 auction is scheduled for July 27th at 10am ET and will feature a range of heavy equipment. Due to the pandemic, the production of...
Firearms, Ammo, & Tactical

Are you looking for new services to offer your customers? Consider custom reloading services. There are a lot of revenue streams you can add to your business when you learn reloading. You'll be able to recycle empty cases during a shortage and load calibers that are...

This month's Firearms auction is a history buff's dream! Bring home a piece of the Second World War with 2 Axis powers made firearms. Take a trip to the Wild West with a limited-edition Colt/Winchester set and a rare take on the Winchester Model 1890. Scroll down to...

While the family is loading up on candy and binge-watching spooky movies, treat yourself to a new gun from Compass Auctions! We have a scary good firearms auctions this coming up this weekend featuring rare, vintage, and custom guns. The auction starts on Saturday,...

The classic Winchester Model 1890 has appeared in popular movies such as The Green Mile (1999) and video games like Red Dead Redemption 2 (2018). Now, thanks to us, this historic firearm can be a part of your gun collection. Winchester Model 1890 History Known as the...

On-Site Consignments at the BB&P Gun and Knife Show Do you have a gun or collection of firearms that you've been wanting to sell but haven't found the time? Bring it to the Bradley Barter & Pawn Gun and Knife show and we'll help you sell it! Consignments will...

Many gun owners are obsessive about storing their guns. They spend money and time on high quality cases and safes to protect them without thinking about their gun's accessories. Did you know your ammo deserves the same care and attention as your guns? Because...

It's finally fall! Time to prepare your home for the cooler months ahead. Here are some home maintenance and cleaning ideas that will keep your house looking and feeling like the Pick of the Patch. Cleaning Clean the inside and under your refrigerator....

Municipal vehicle auctions are a great place to get a new to you vehicle without breaking the bank. If you're looking for a good deal on a reliable used vehicle, you're in the right place! Check out the cars we have available in our upcoming Day 1 Auction down below....

The Chevrolet M1009 CUCV is a favorite among outdoorsmen and military vehicle enthusiasts. This bad boy was built to navigate tough terrain and tow heavy loads. What makes this seemingly ordinary SUV so special? Let's find out.What Is A CUCV? The Commercial Utility...

Tag Heuer has held the reputation of making the most accurate and durable timekeepers for racing and action sports since the 1920's. Their quality has earned them partnerships with major organizations over the years such as the Premier League, Formula 1, and the FIA...